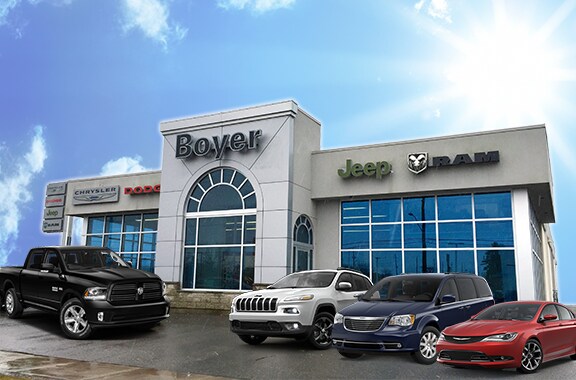 Boyer Chrysler Dodge Jeep Ram Cobourg is the newest Division of Boyer Auto Group,
a family ran and operated group of Dealerships that was founded by Michael Boyer in 1981. Boyer Auto Group was happy to welcome the Town of Cobourg and the FCA car line into our team of Dealerships in February 2016.

We at Boyer Cobourg invite both past and current Cobourg Chrysler and Boyer customers in the area to stop by for a visit! The coffee's always hot and we'd love to reconnect with you all!

Boyer Chrysler Dodge Jeep Ram Cobourg is ran by our growing Boyer Sales, Service, Parts and Adam Teams.
Our General Manager and Dealer Principal is Jason Boyer.
We at Boyer's are excited to grow as a value member of the Cobourg community! Our staff's combined decades of experience in the industry helps us provide the best Boyer Experience to our customers every day. To help serve our customers, Boyer Cobourg now has an updated customer waiting lounge, FREE WiFi and HD TV, a state-of-the-art alignment machine, 3 new Service bays and a growing Team of experienced and friendly professionals!
Boyer Auto Group
Established in 1981, Boyer Auto Group has grown to become a premier auto dealer in Eastern Ontario. Throughout our history we have strived to include the best possible customer service with top-notch repairs, maintenance work and comprehensive new and used car, truck, minivan and SUV inventories. Our collective inventory has grown to house multiple brands, including Chevrolet, Cadillac, Buick, GMC, Nissan, Kia and Mazda! Most recently Boyer Auto Group welcomed Chrysler, Dodge, Jeep and Ram into the Family!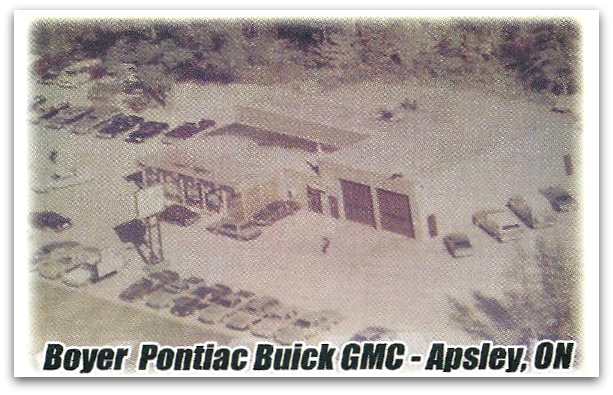 Boyer Auto Group was founded in 1981 by Michael Boyer in Apsley, Ontario. Michael has always had an active hand in the community, helping out where he can. Sponsoring a number of charities, sports teams and community groups, Michael is proud of the presence Boyer Auto Group has in their many places of business.

Michael is now active President of the Group and trusts the day-to-day operations to his 3 sons, Jason, Ryan and Brandon.

Jason, Ryan and Brandon all grew up in the industry and are now active leaders for Boyer Auto Group. Jason Boyer gained valuable sales and management experience while serving as General Manager at the original Apsley location. He helped open the now closed Alliston location and served as the Senior Sales Manager at our Flagship location, Michael Boyer Chevrolet Cadillac Buick GMC in Pickering. Jason is now the Dealer Principal and General Manager of the newest Division of Boyer Auto Group: Boyer Chrysler Dodge Jeep Ram in Cobourg, Ontario.
We at Boyer's are committed to building a lifetime relationship with you. Your satisfaction measures our success!

Boyer Auto Group, Your Family of Dealerships Since 1981