Thanks to EVERYONE who made our First Annual March Break Hockey Day in Cobourg a success!! We had a blast and we hope you did too!!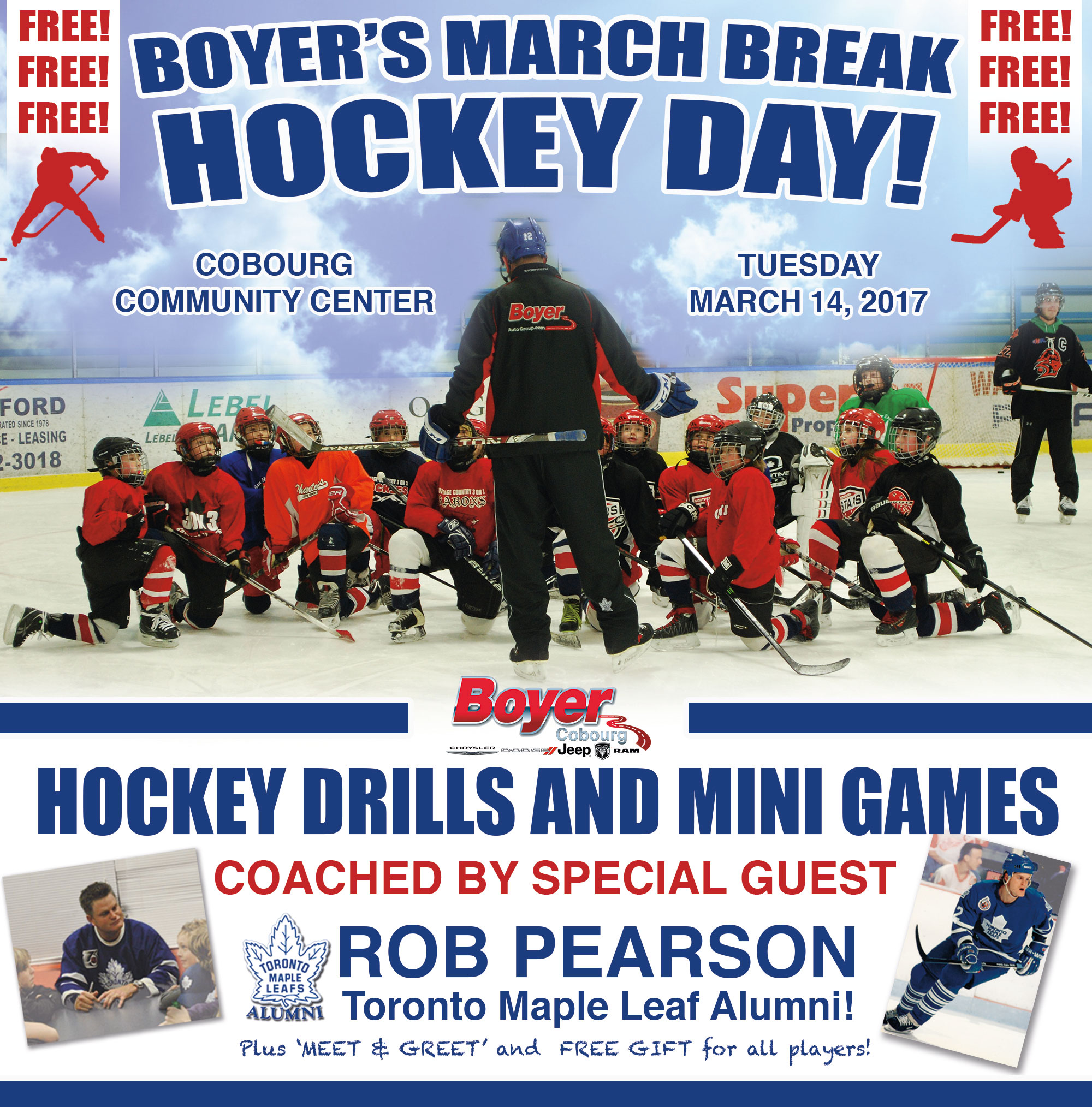 A FREE EVENT FOR THE NORHUMBERLAND HOCKEY COMMUNITY
This event is free-of charge, and spots will be reserved on a first-come, first-served basis.
There a limited spots available.
---------------------------
Boyer Auto Group was founded in 1981 by Michael Boyer in the small town of Apsley, Ontario.
Since it's inception, supporting Local Minor Hockey has been an important part of business for the Boyer Auto Group and it's staff.
Boyer Auto Group have ran BOYER HOCKEY DAY Events at our other locations during the previous years.
Watch re-cap video for Boyer Pickering's March Break Hockey Day HERE
Watch the re-cap video for Boyer GM Bancroft's Winter Hockey Day HERE